sushi art
industry / sector: hospitality
company age: 2 years
number of employees: 100+

our solutions and services
Creation and development of HR infrastructure, that would implement a people Journey from recruitment, hiring, on-boarding, to visa management visa process, medical insurance in Dubai & Abu Dhabi, issue of MOL contracts and internal contract with a comprehensive orientation aligned to support operational and skills training.

Developed Ways of Working, Staff Handbook, Payroll rules, Comprehensive Policy & Procedure Manual and managed day to day people issues whilst coaching operational manager's best HR practices.

Supported development of Operational SOP's.

Supported opening of two outlets – JBR & Abu Dhabi.

Created virtual personnel files system to enable remote access by owners and operational managers.

Coached and developed in-house HR Officer/PRO to maintain and support human resources systems.

where they are now
CJHR supported and enabled Sushi Art to develop to be a leading restaurant brand within the UAE that enabled their recent acquisition to EATHOS.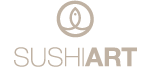 sushi art
Caron Jones Human Resources Consultancy helped Sushi Art significantly when we needed to expand from the first restaurant in DIFC to our other outlets which opened in JBR & Abu Dhabi.

Sushi Art expanded rapidly from 30 to 100 employees within a few months and we needed expert HR experience and knowledge to help us implement and open our resturants in a streamlined fashion.

Partnering Sushi Art, CJHR coached, assisted and supported us to create all of our HR rules and guidelines that enabled us to smoothly scale the company in a sustainable way.

Sushi Art has become a huge success and CJHR has been a part of it.

Cédric Cerf, General Manager and Founder